This week I am working in the paleobotany collections at the Denver Museum of Nature and Science. A good place to work becomes an even better one if one's visit aligns with the transit of Venus across the sun. I spent the evening at the museum, watching the one immense object hurtle past another even larger one.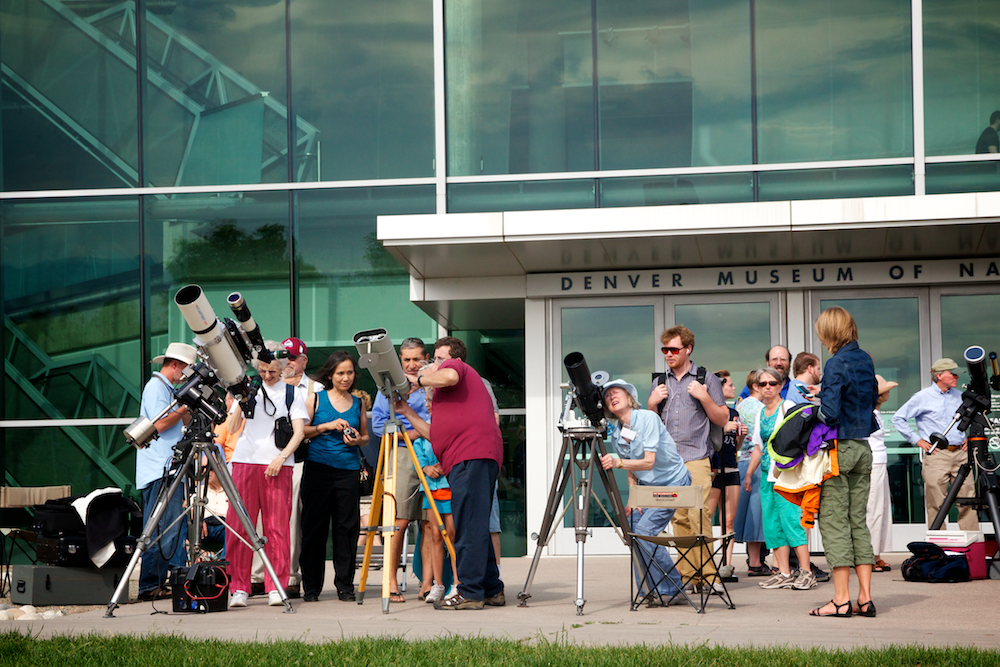 Solar photography is a major challenge, because of the sun's overwhelming brightness. I was able to take this exposure with the help of several mylar filters and a telescope. You can see Venus in the top right, and a few sunspots further down. The image is in true color, though I would have enjoyed the effect of a hydrogen-alpha filter. Weather in Denver was mostly cloudy and very windy, making the observing challenging for a novice!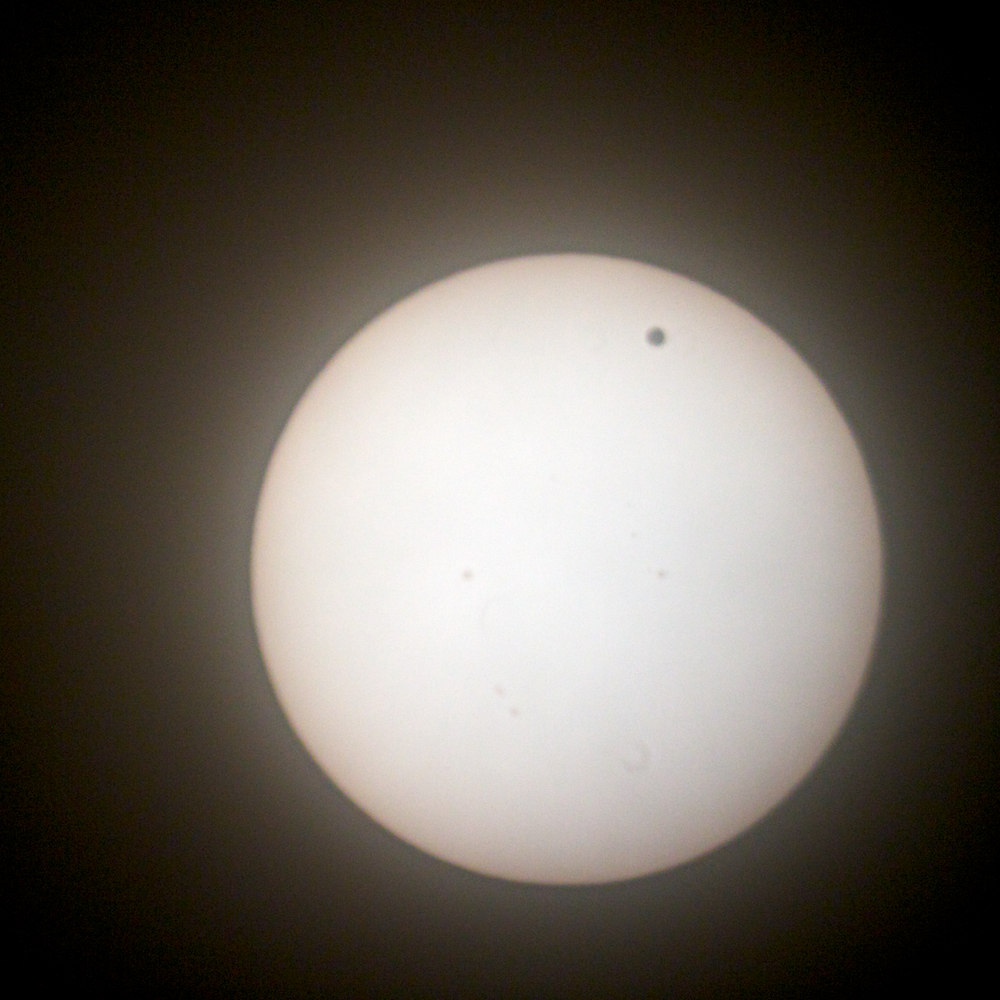 Watching the transit made me think about astronomic scales, and how we know them. Trigonometry gives us the earth's radius based on shadows from the sun; parallax gives us the earth-sun distance based on the radius of the earth and the transit of an inner planet; then parallax and the earth-sun distance gives us the distance to objects in our galaxies, and finally stellar physics gives us the distance to far-away galaxies. One piece of knowledge becomes the foundation of another, and so we extend our world-view far beyond our planet. Yesterday I could imagine being present for the first serious observations of a Venus transit – not for the pleasure of seeing it cross, but for the curiosity of discovering the scale of the solar system!