I spent today waist-deep in snow because of the interactions between the climate system and the airfare pricing system. A long time ago I planned a summer of fieldwork meant to focus on how alpine plant communities changed over a growing season – the followup to last year's project installation. Alpine plants begin seriously growing – producing leaves, growing stems making flowers – once the snow has melted, although a few species manage to start growing under the snowpack. That meant I needed to plan an arrival at the field site that was early enough to catch the beginning of the growing season, but not so early I would waste time waiting for meters of snow to melt.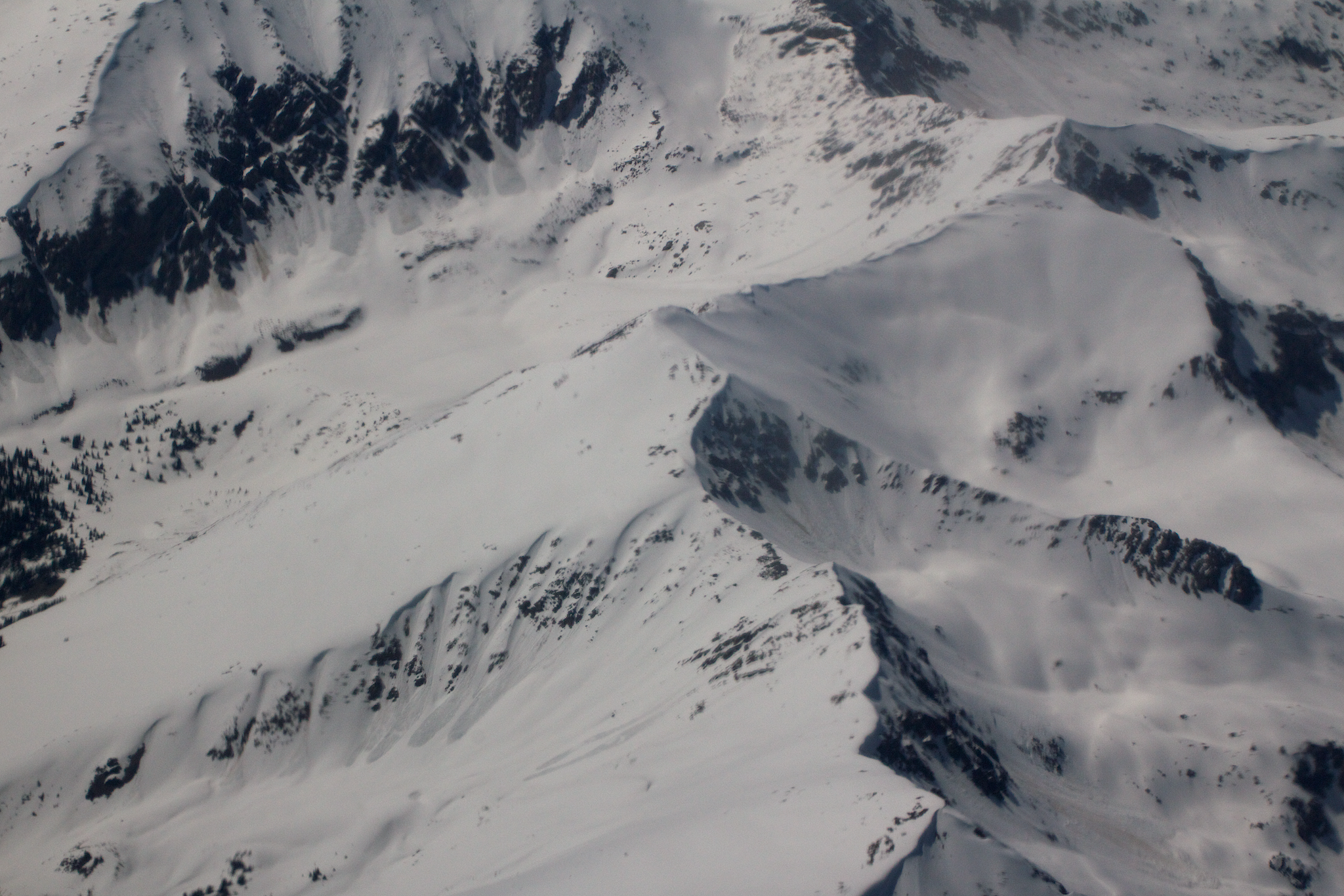 So a few months ago I made a gamble. The California drought was symptomatic of a very dry climatic pattern over the Rocky Mountains, so I imagined a dry winter with an early snowmelt. And I imagined rapidly increasing airfares from Europe. So I took a chance on an early June arrival. All perfect until May turned out to be one of the wettest on record, with extensive snowfall at high elevation – and fresh snow too, not covered in a whole winter's worth of dark-colored dust that would hasten the melt.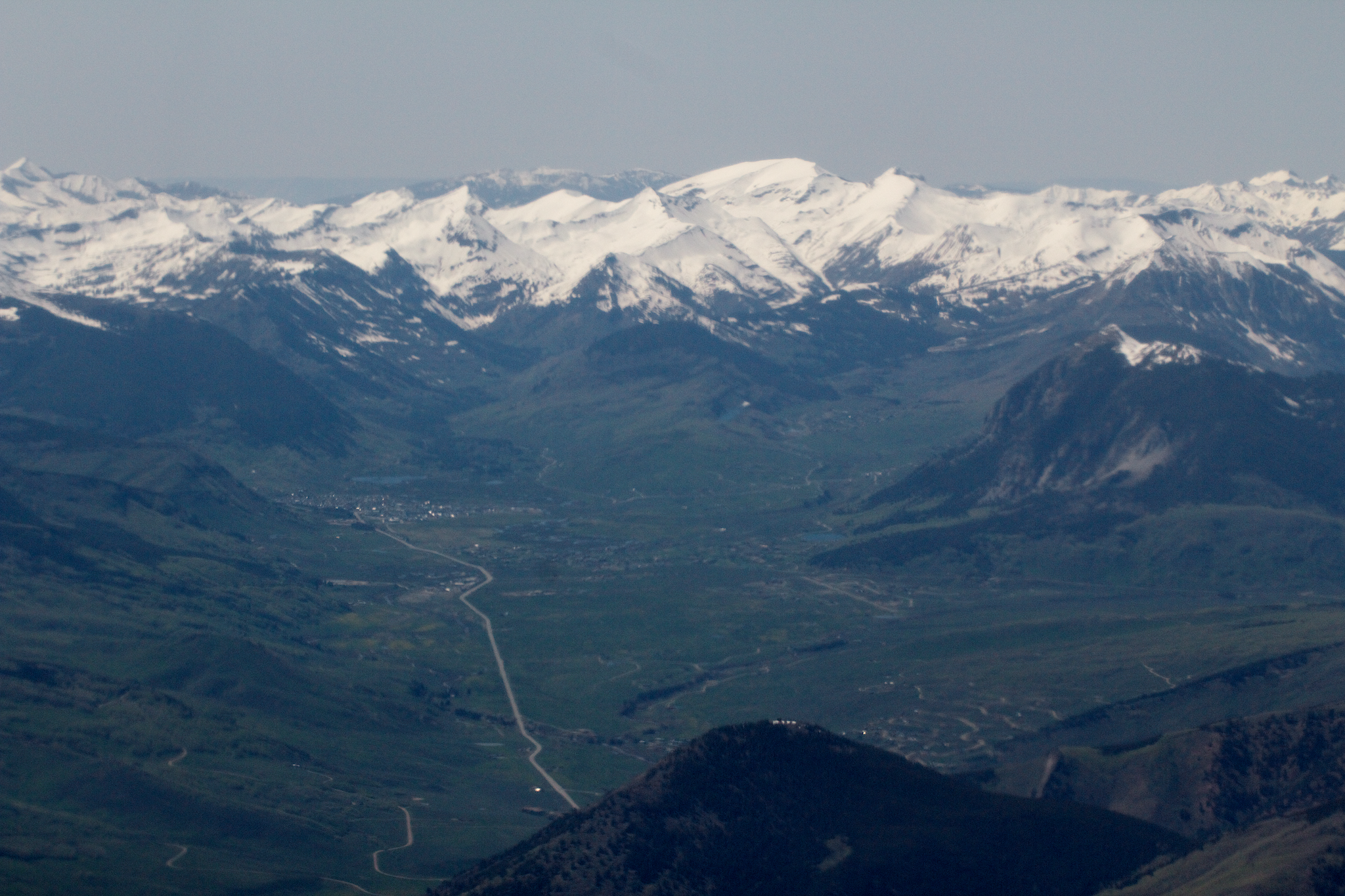 You can see my research site in the upper right of this photograph – to the left of the dark-colored ridgeline, apparently well-covered. But sometimes aerial photographs distort the truth, and local variation in substrate and sun exposure lead to faster melts. I knew that my site was on a south-facing ridgeline, and not too far away from one of the dark patches indicating bare rock. Maybe its growing season might be underway.
Today I took my field assistant on a long hike into the mountains to scout out the area. We were aiming to reach 11800′ elevation.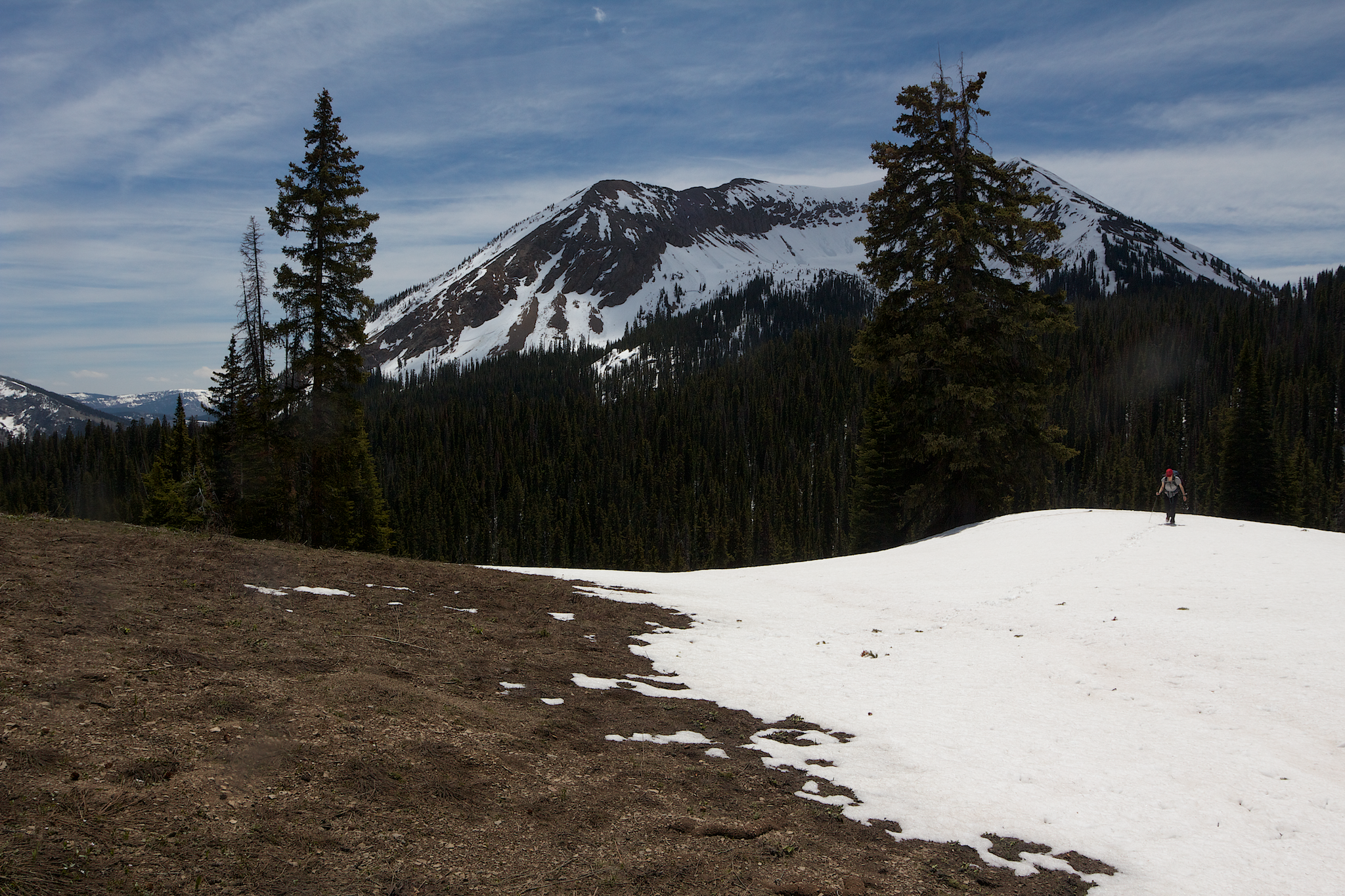 Unfortunately the snow was exactly where the aerial photo showed it to be. We spent a fruitless afternoon falling waist-deep into loose snow on forested steep slopes before giving up at about 10500′. Too dangerous, and very little chance that anything would be growing.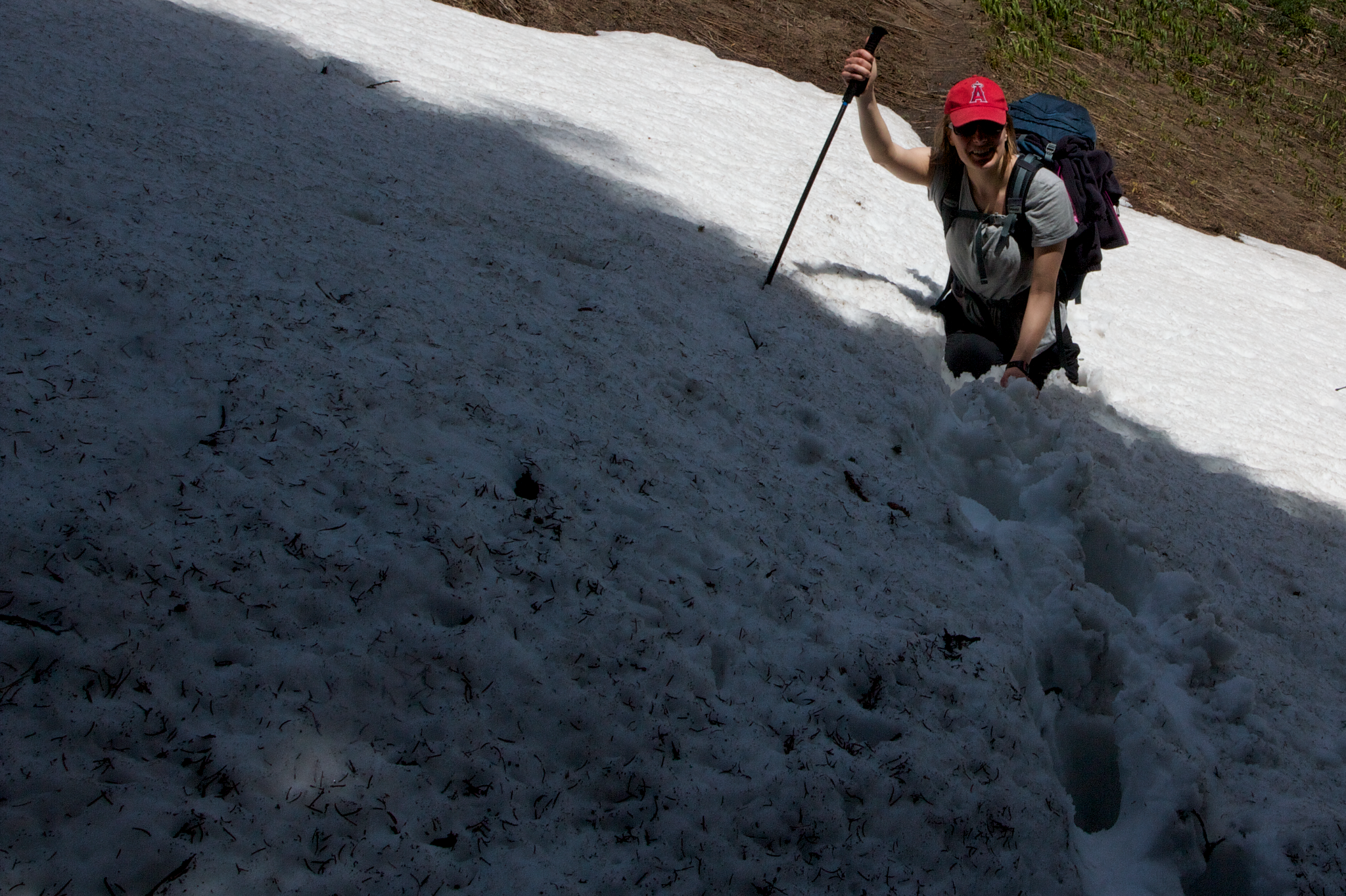 Tomorrow we build instruments, assemble gear, and find snowshoes. Then we wait. And finally we will head up the mountain again, ready to welcome our plants to the summer.