Panama – a narrow strip of land separating two oceans, until we were audacious enough to build a canal between them. The majority of this canal is Lake Gatún, which was formed by the damming of the Chagres river. What were once hills and valleys became islands and flat water. I'll be spending two weeks on Isla Barro Colorado, an artificial island set aside for scientific research.
The day began with a wait for the Gamboa ferry. Large cargo ships were passing, only minutes apart.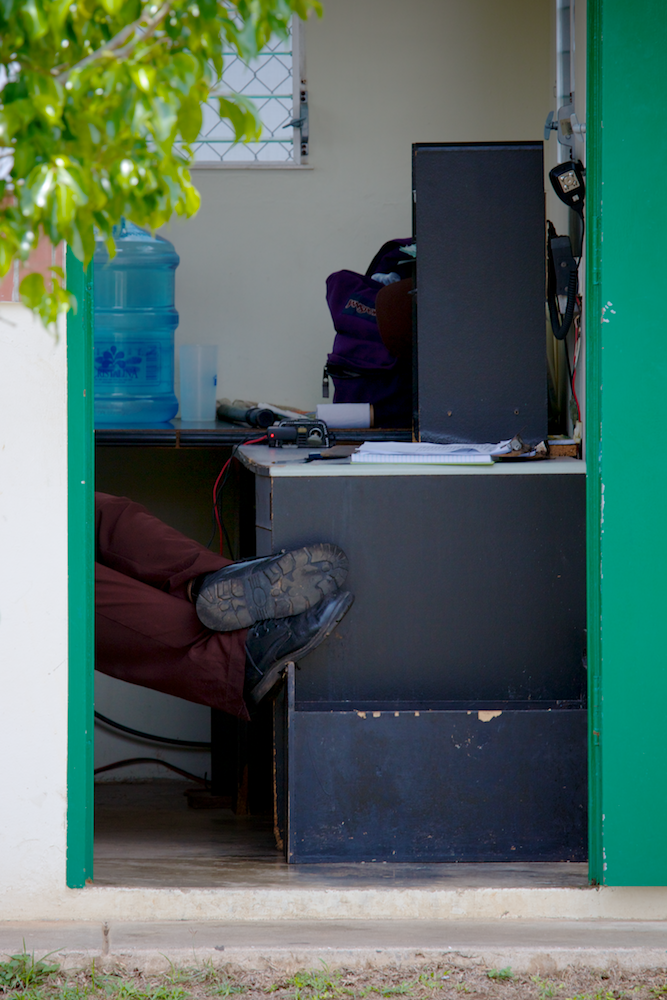 Ferry terminal security, on a hot, muggy and sunny day.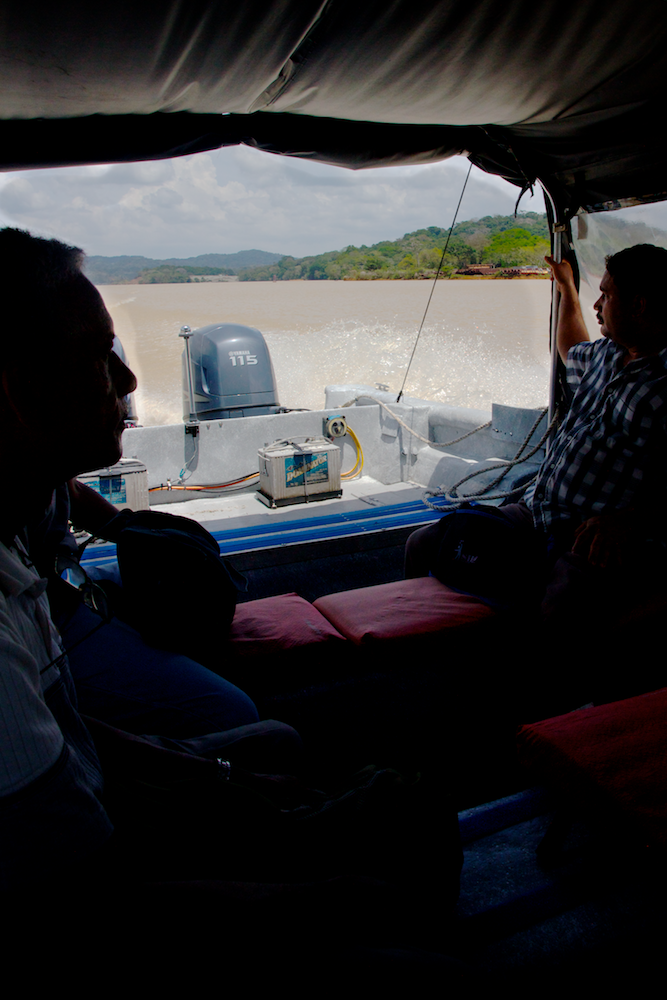 I took a water taxi bound for the island. We were moving at more than 25 knots, except when slowing to negotiate the waves made by cargo ships.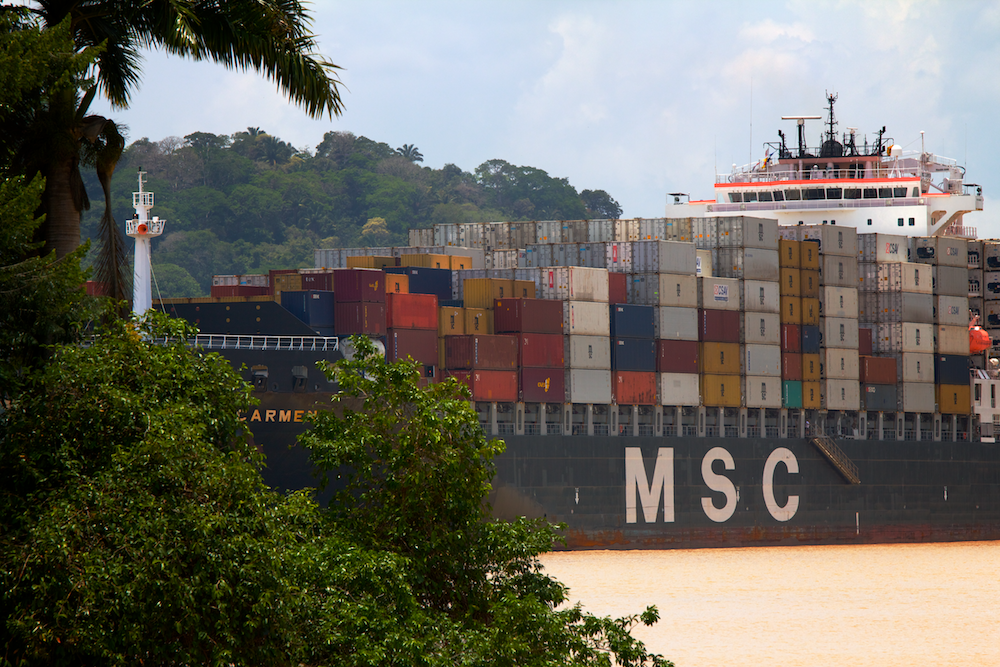 The scale of these cargo ships is hard to describe. Look for the staircase to the right of the 'C' in this picture…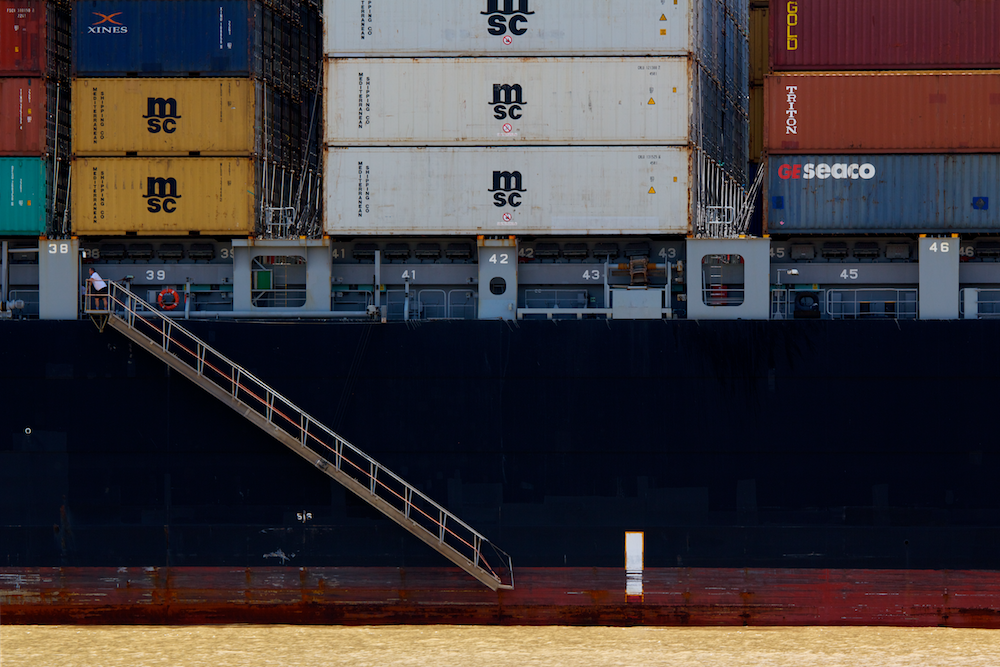 … and compare it for scale with this sailor on board that same ship!
After a half hour's journey, I walked onto the island – my new home for two weeks. It is a welcome change from the Arizona desert.
I'll be updating this blog every day with photos and stories of the research.