Only a small part of Barro Colorado Island has been cleared for laboratory and dormitory facilities. Here's a short tour of the places we stay in – a small foothold against the living forest.
First, the island's docks, where ferries and supplies come and go. The forest guards (guardabosques) who protect against poaching and other activities have a base here too.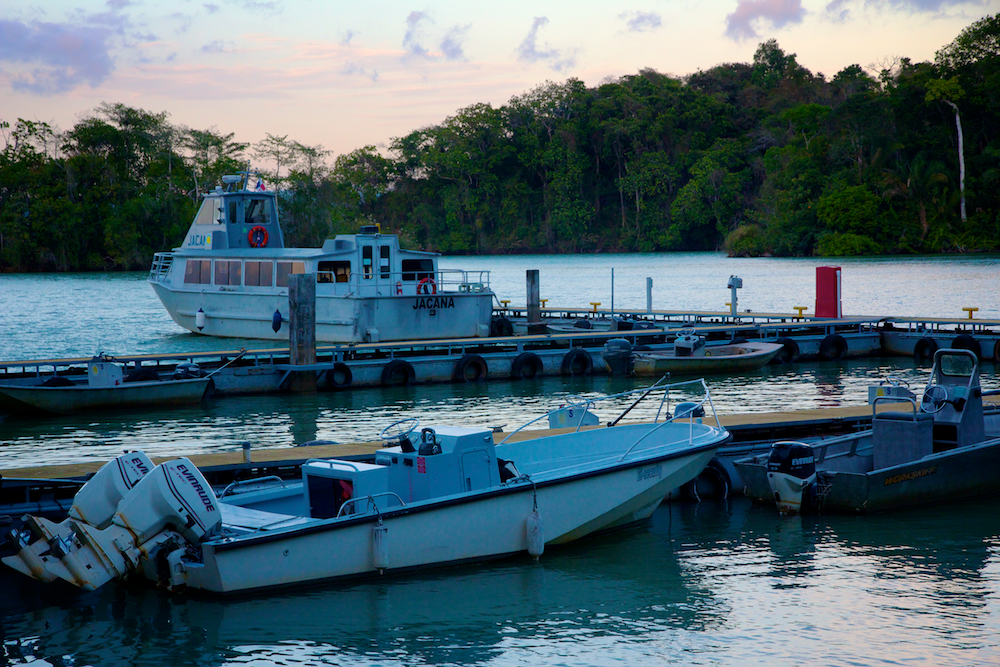 Next, the cable car that lifts supplies to the higher points of the lab clearing. We walk this staircase each day on the way to working in the forest.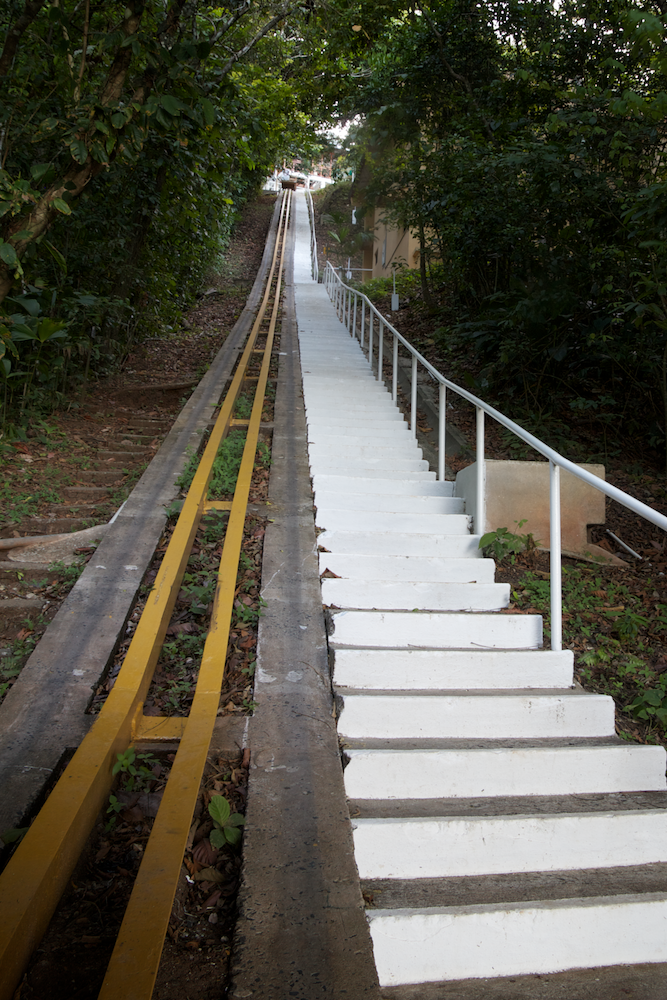 Our laboratory facilities, with equipment strewn about and a wayward guayaba hiding in the corner.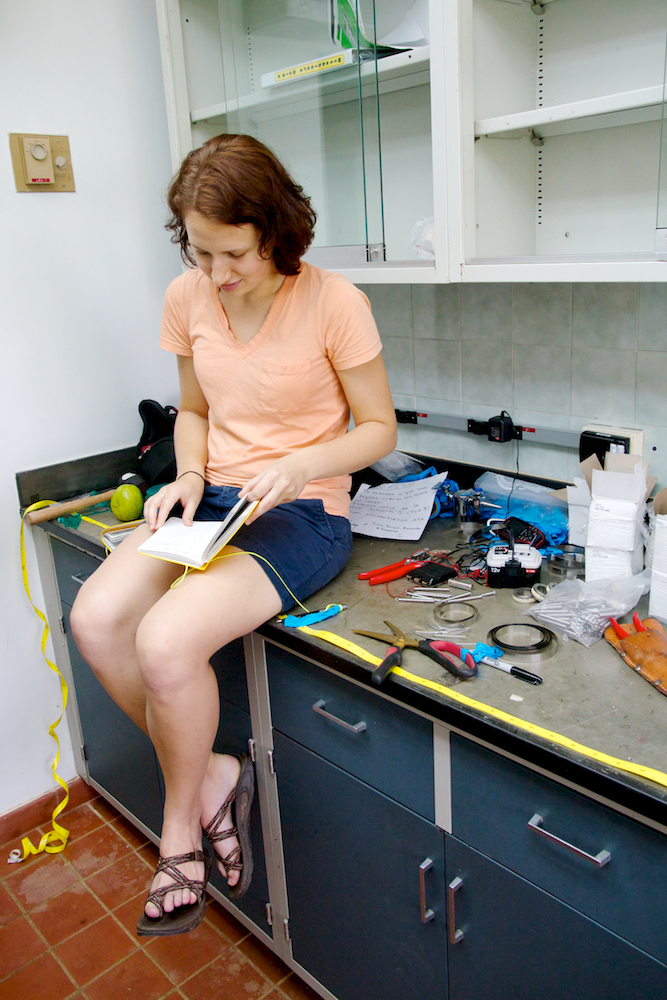 Another view of the lab, as early morning sun streams in.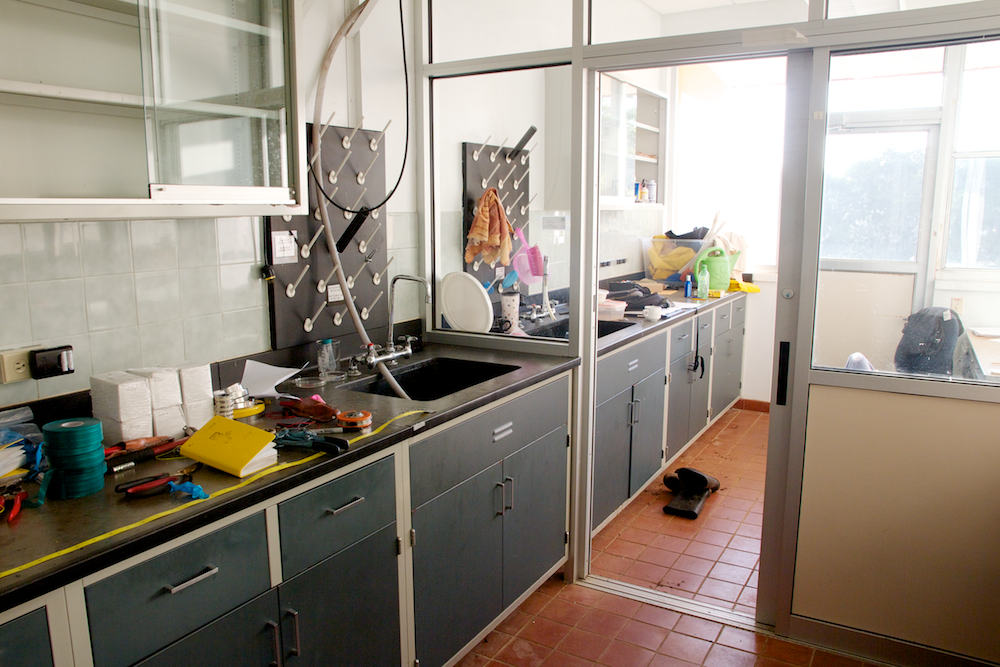 And finally the view out our window – ships passing through the Canal in the early morning.