My commute to work this summer takes three hours each day. Most people have shorter journeys, but I don't spend mine driving a car, riding a bus, or sitting in traffic.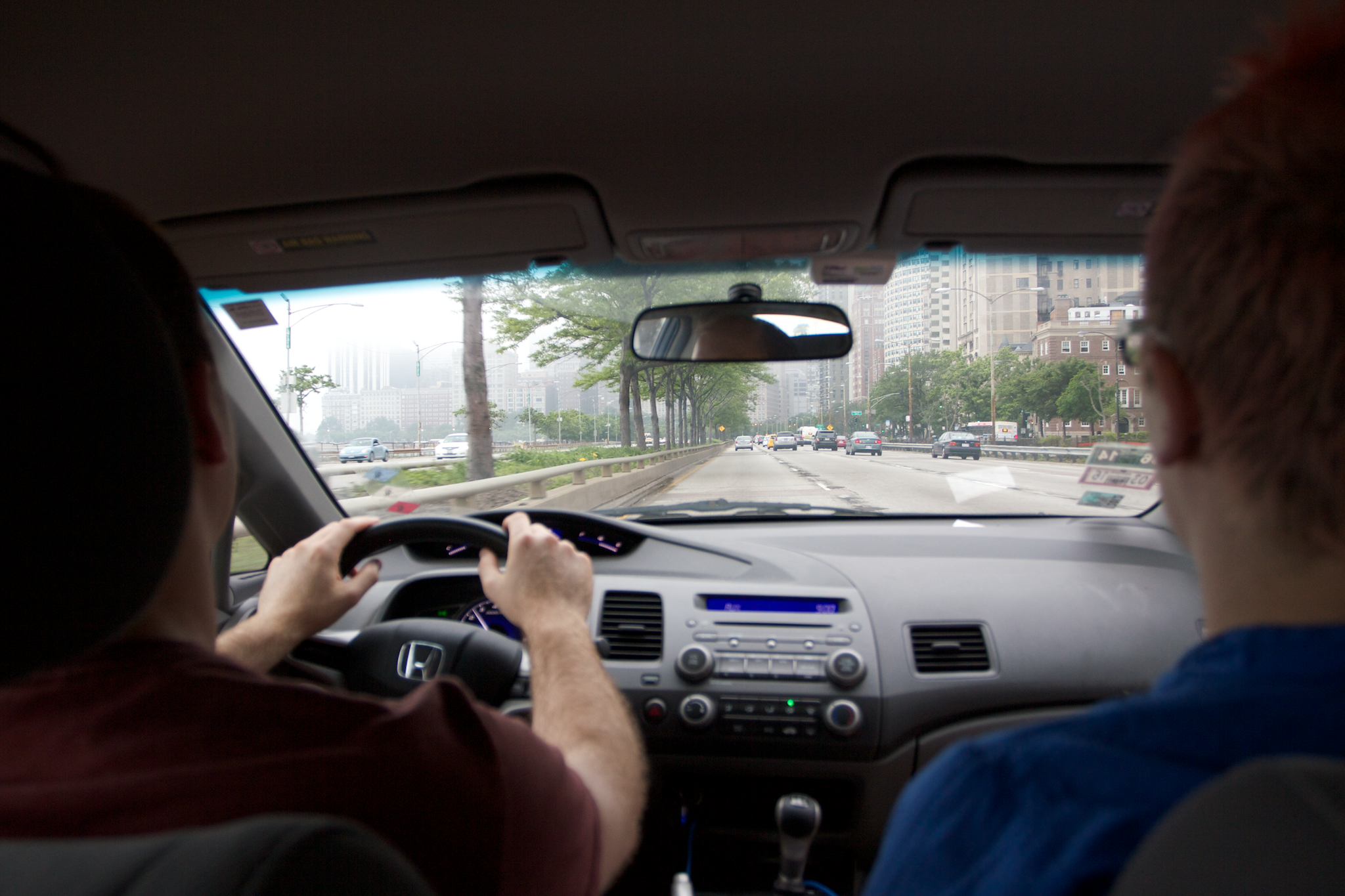 I walk. A mile and a half of road, then two and a half miles of mountain, climbing from 9500′ to 11600′.
This is the route. Home is in the valley on the left.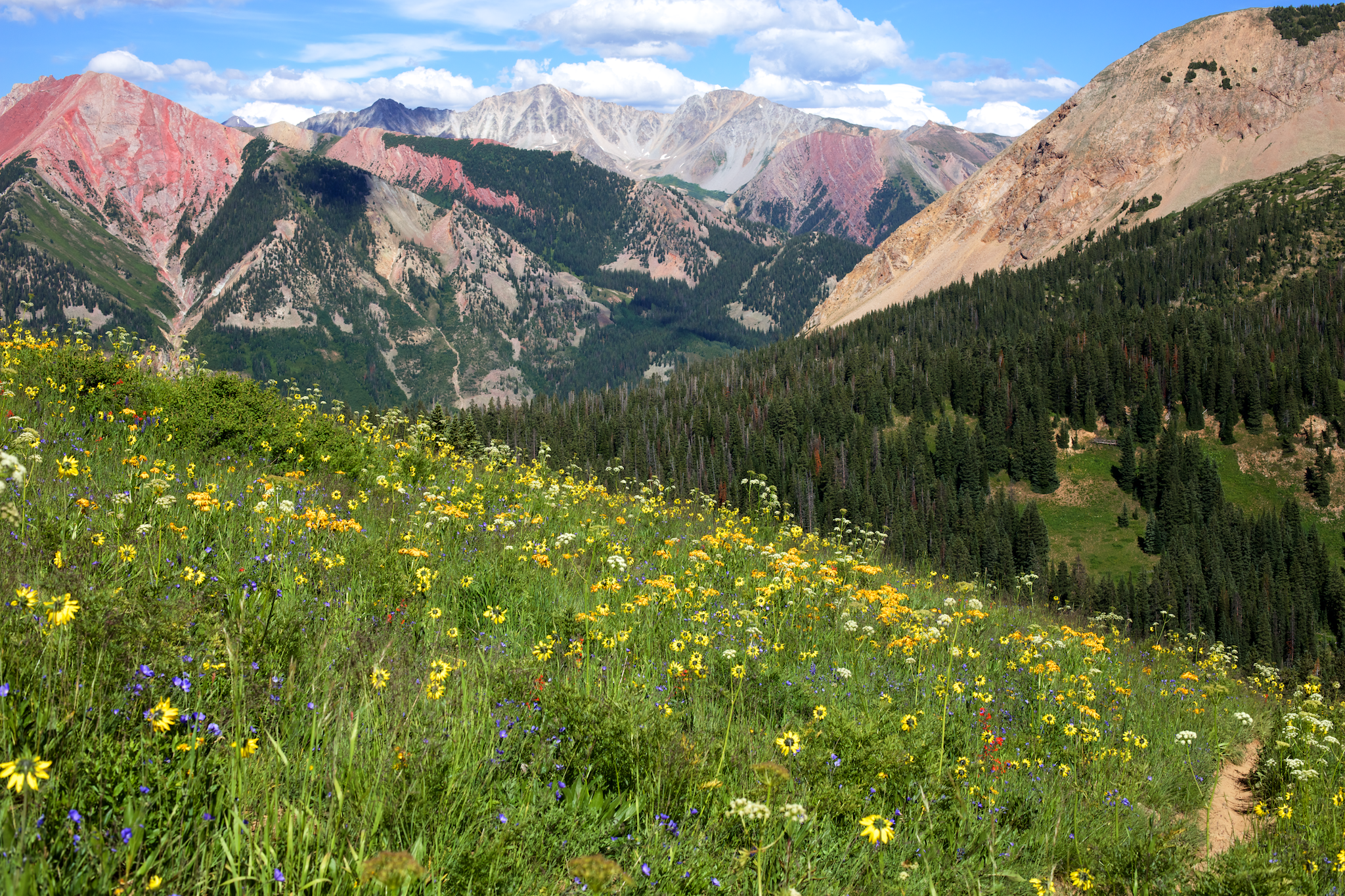 And here is my office. There are no walls, no chairs, no windows – but neither are there
cubicles or computer screens. There is no dress code and there are no time-sheets. I get my exercise along the way.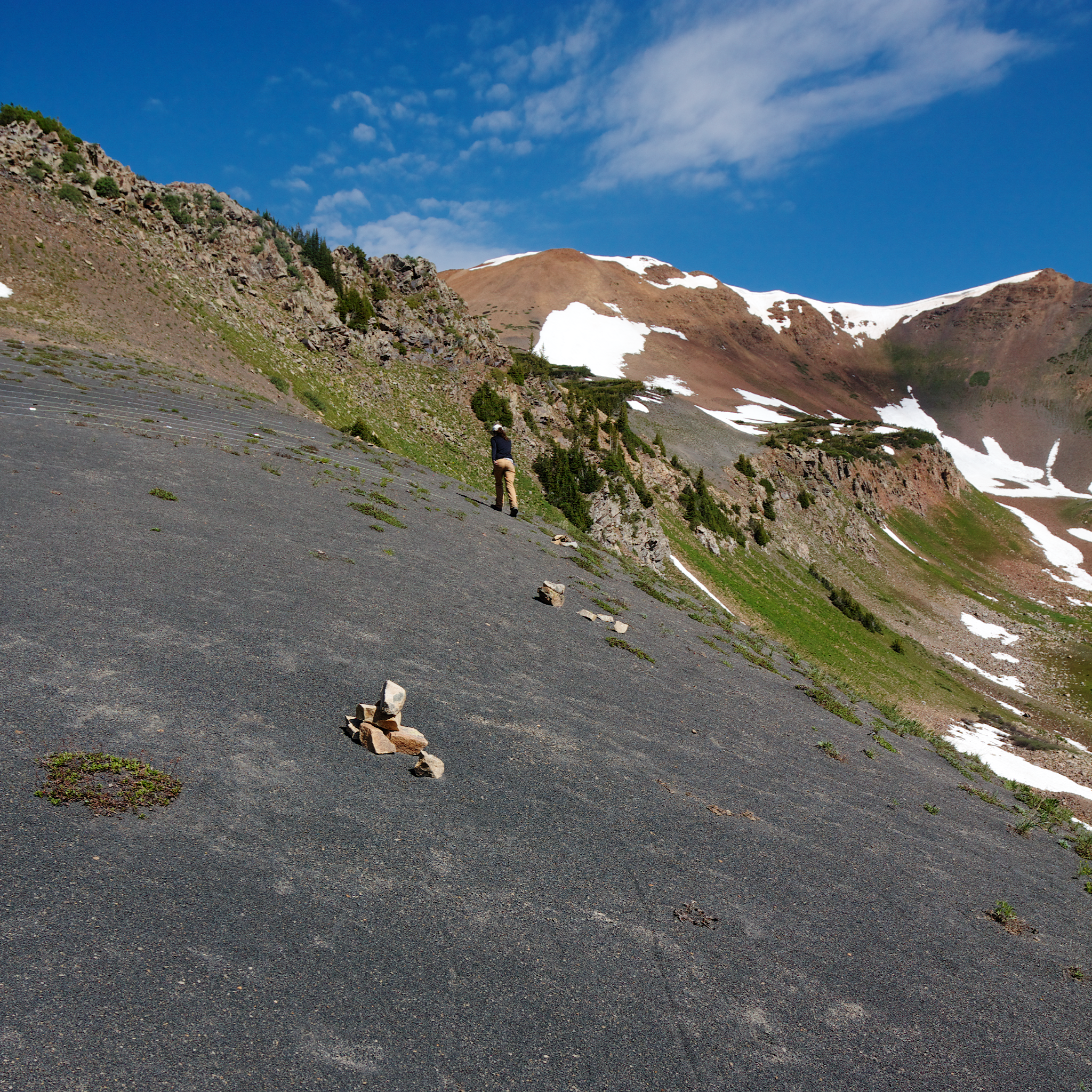 My commute, beautiful as it looks, is not always perfect. It is a steep and sweaty journey, and all of my equipment must be carried up each day on my back. Some days I am tired, and some days I am sick, but the route does not get shorter or easier.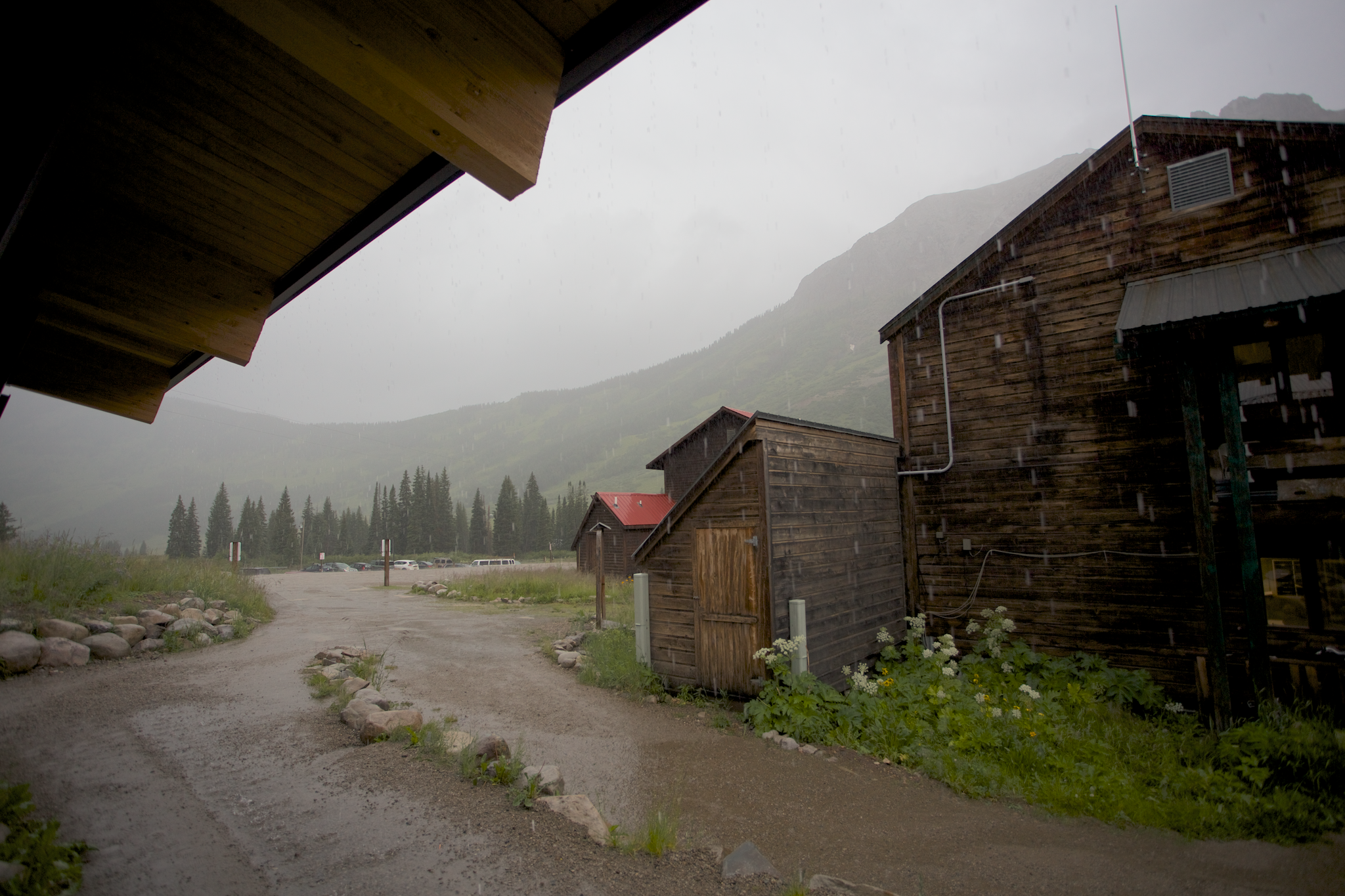 Some days there is heavy rain, and the journey is a cold, muddy, and slippery mess, with fieldwork requiring waterproof paper and frozen fingers. Unless there is thunder, every day is a work day.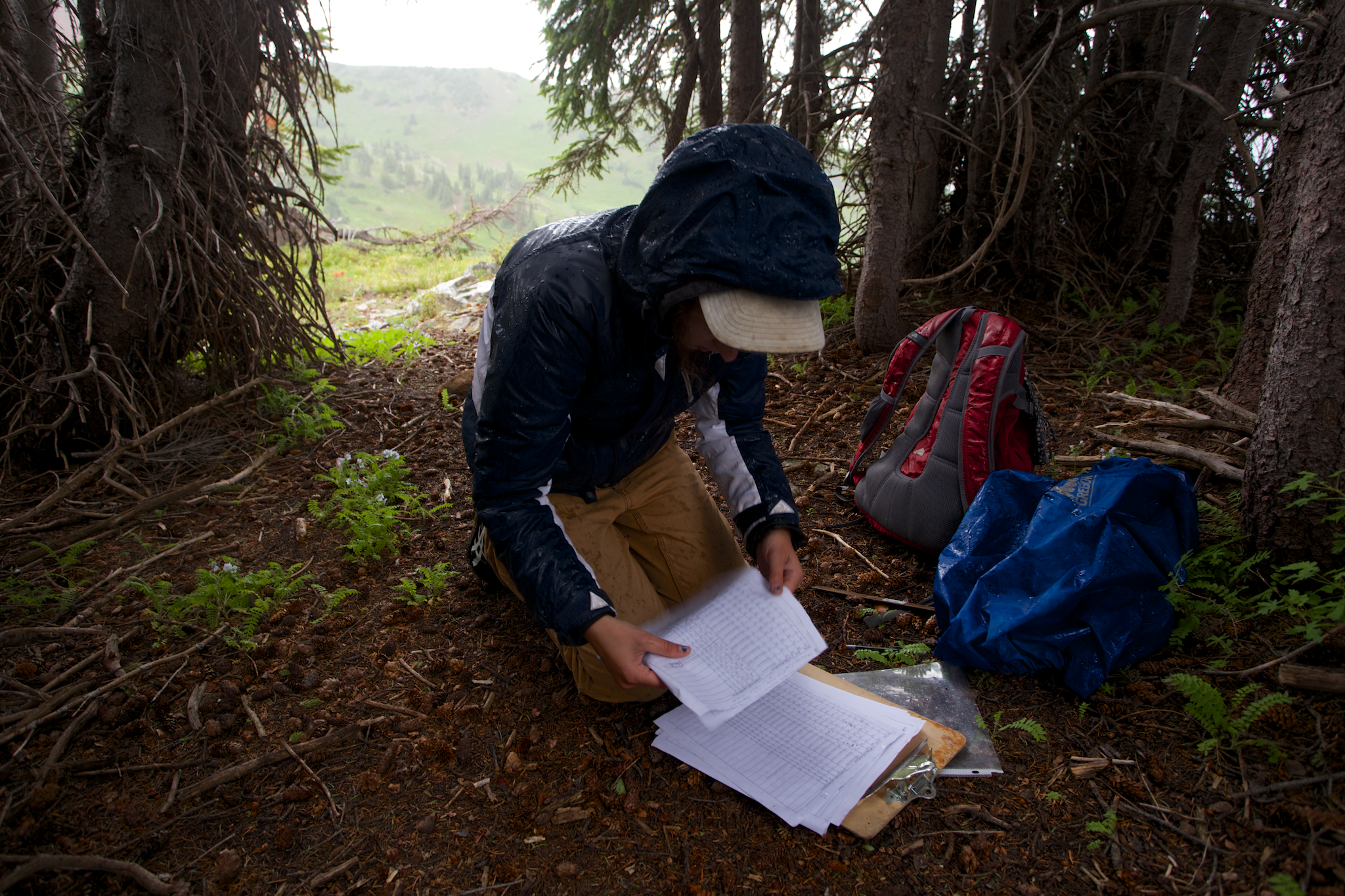 I do spend most of my year at a real desk analyzing data, writing papers, having meetings, doing labwork, and thinking. But my favorite times of the year are during the summer field season, where happiness and health are easily within reach. Most of us are constrained year-round to jobs in cities, jobs indoors, hours spent on highways and bus stations. My work, though physically hard, is a choice, and not one on which my subsistence depends. I feel lucky to have escaped.
I do wish that more of our cities could be designed to promote healthier and happier lives (as the architect and planner Jan Gehl has eloquently argued in his book Cities for People – and then also been invited to implement in several major metropolises). But I am glad to stay away from cities, at least for now. There is too much beauty in the mountains.